Scaffolding has been erected at a number of houses along Coburg Crescent. Following enquires by the committee, PRERA has learned that six houses will have external work carried out. We are told that this includes:
Front entrance door replacement
Replacement Windows
Fabric repairs to building (bricks, concrete or both)
Roof works
External decoration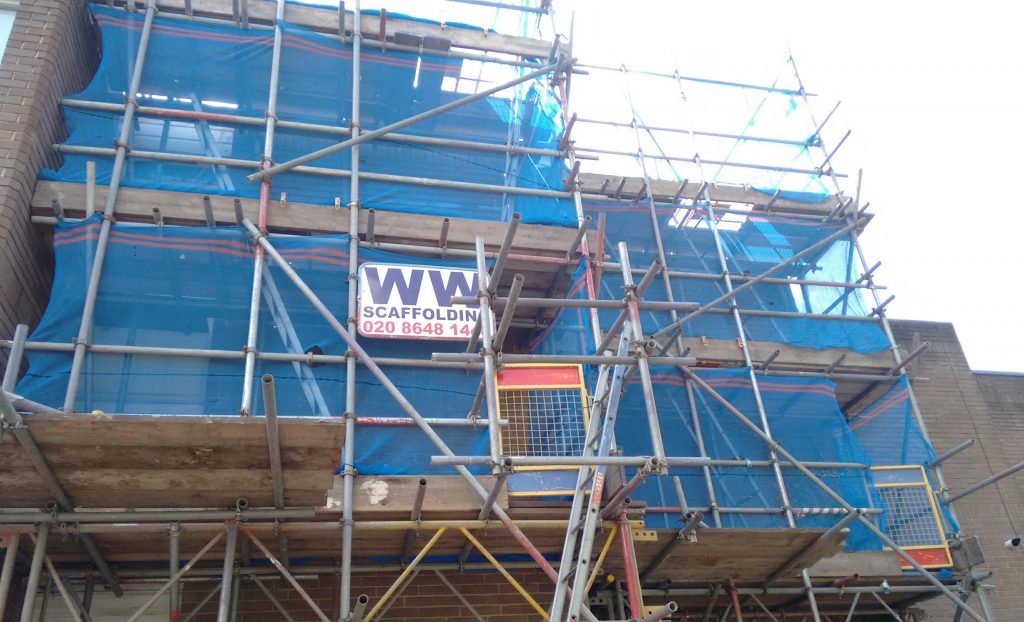 The work is to be carried out by the contractor Engie and is expected to be completed by the end of September. Engie will then move on to working on Baly House and Ducavel House.
Letters have been sent to many Coburg Crescent residents informing them of this work. Unfortunately, we are aware of at least two freeholders who were sent letters informing them that Engie will carry out work on their properties. Have you also received a worrying or confusing letter about these works? Has scaffolding appeared on your house and you don't know why? Let us know.