Parts of the estate burst into colour yesterday, thanks to Pinnacle who came to plant four areas with flowers.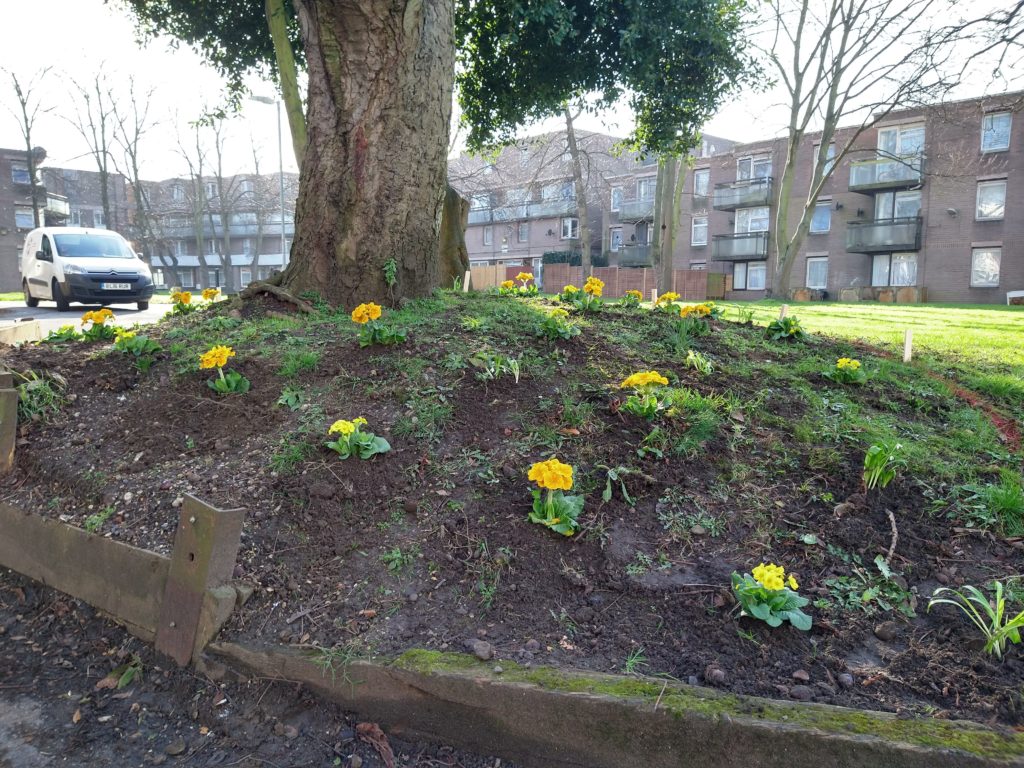 The planting was an apology from Pinnacle who had mowed areas where residents had planted snowdrops. These flowers are perennials, so residents should be able to enjoy colourful displays in winter/spring for many years to come.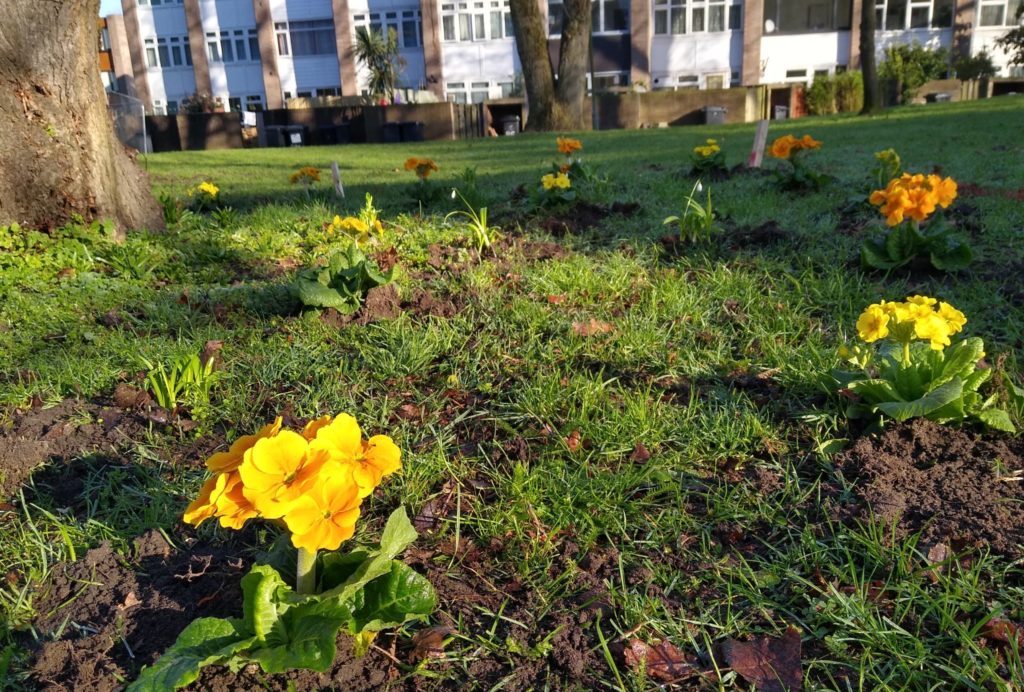 The bank between Coburg Crescent and the South Circular is also looking beautiful with its regular display of crocuses.