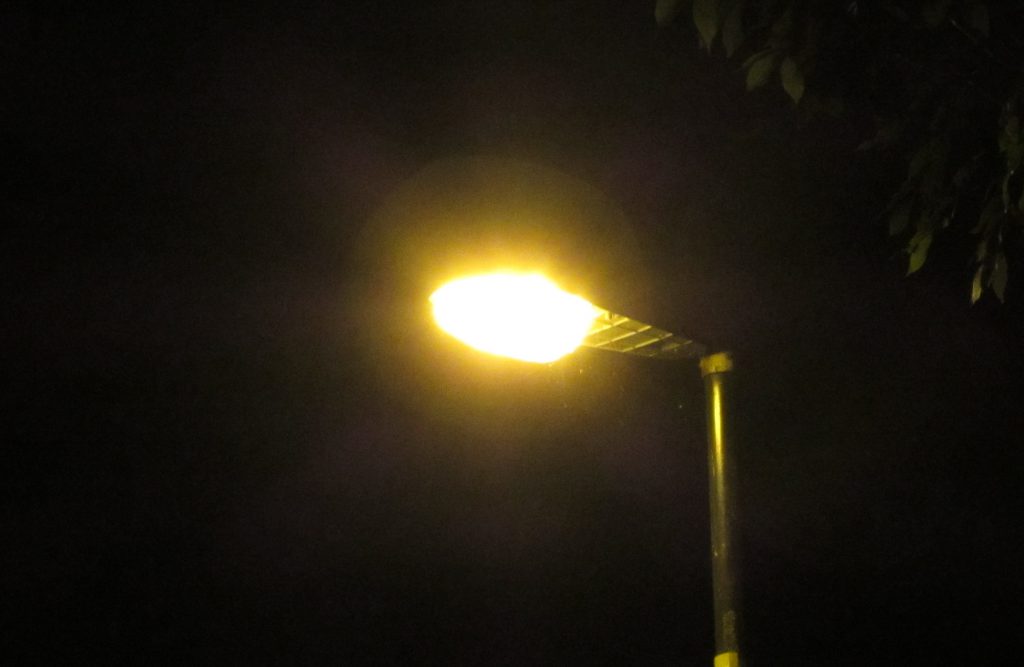 For years, members of the PRERA committee have been lobbying to have the many defective lamps across the estate repaired. Recently, with the intervention of councillors, we have started to make significant progress.
A survey of the street-lighting on 20th September 2016 showed that lamps numbered 001, 005, 013, 014, 015, 022, 023, 025, 026, 031 and 047 were not working, or missing. The status of these lamps is as follows:
Lamps 022, 023, 025 and 026 were disconnected when our community hall was demolished. Although the problem with these lamps was raised with Estate Services on 15th May 2015, the council has only recently requested that UK Power Networks (UKPN) re-connect the supply.
According to Estate Services, lamps 013, 014, 015 and 047 are also due to be fixed by UKPN.
It is currently unclear whether there is any plan to repair or replace lamps 001, 005 and 031. 001 rusted through at the base and fell over. 005 was hit by a vehicle and knocked over. 031 is simply not working. Unlike the roadside lamps, 031 is managed by Lambeth Council, not UKPN.