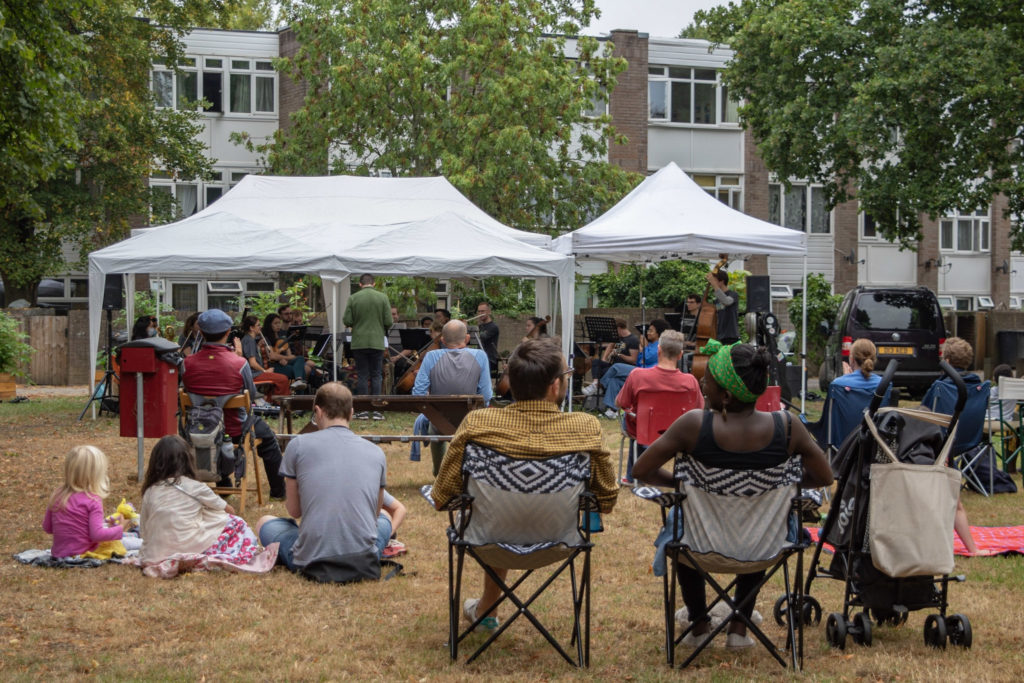 The Brixton Chamber Orchestra put on a storming performance on the estate yesterday, playing music in a wide variety of styles: musical theatre, Argentinian tango, Irish dance, hip hop, classical, punk rock and more! The weather looked threatening, but the rain held off and the event was enjoyed by both residents and visitors from the wider area.
Thank you to Hugh Johnson for taking these photos.
If you missed yesterday's event, you can still catch them later today at Cressingham Gardens Estate (2pm) and Lambeth Towers (5pm).