You may have noticed that some signs have appeared at the play area saying that antimicrobial cleaning agents have been applied. PRERA have made enquiries and have been told that a product made by Zoono was used. This is probably Z-71 – the product that Transport for London uses.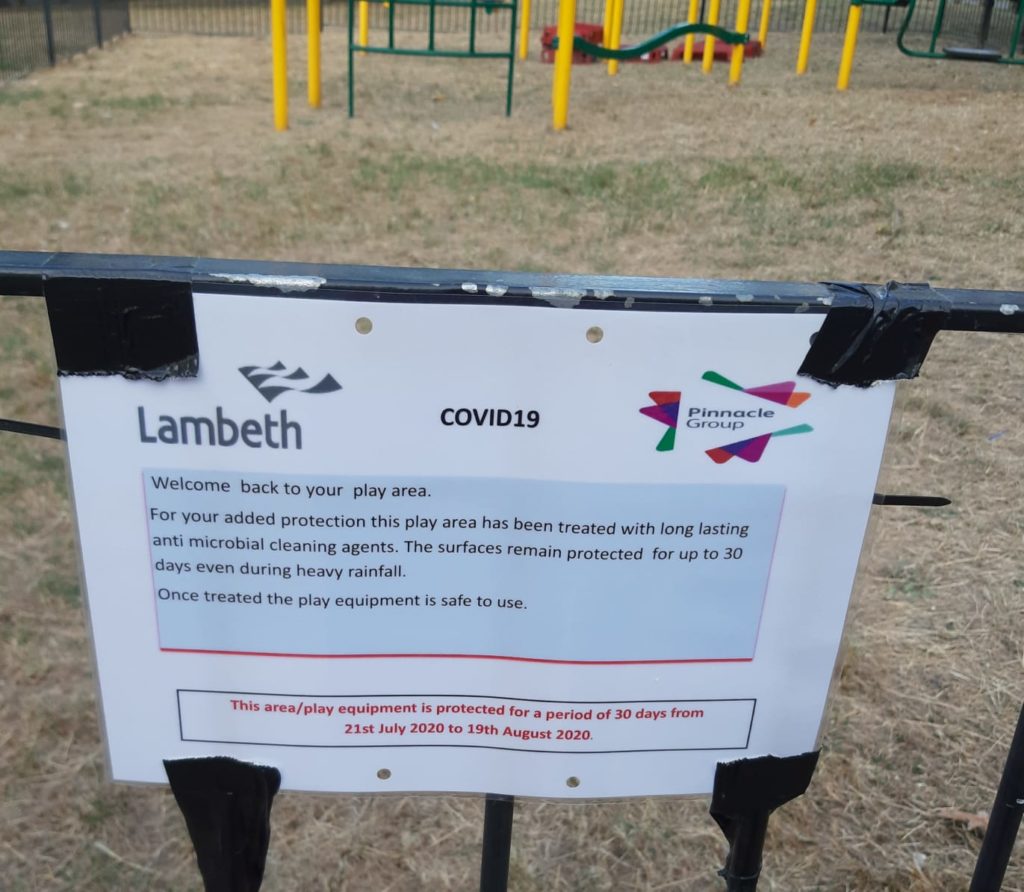 Please note that Z-71 is an antimicrobial agent and coronavirus isn't a microbe. So please continue with good hygiene practices, including washing hands before and after using the play equipment.
Interestingly, according to the Daily Telegraph, Zoono was told to stop claiming that Z-71 was "more than 99.9pc effective against COVOID-19 [sic]". This claim was removed from their website after the intervention of the Medicines and Healthcare products Regulatory Agency (MHRA).
The safety data sheet for Z-71 can be downloaded here.