Yesterday evening, the contractor for the new building on Coburg Crescent – Farrans – presented their plans for the construction project. We heard about plans for parking, the temporary shop, community engagement and health and safety.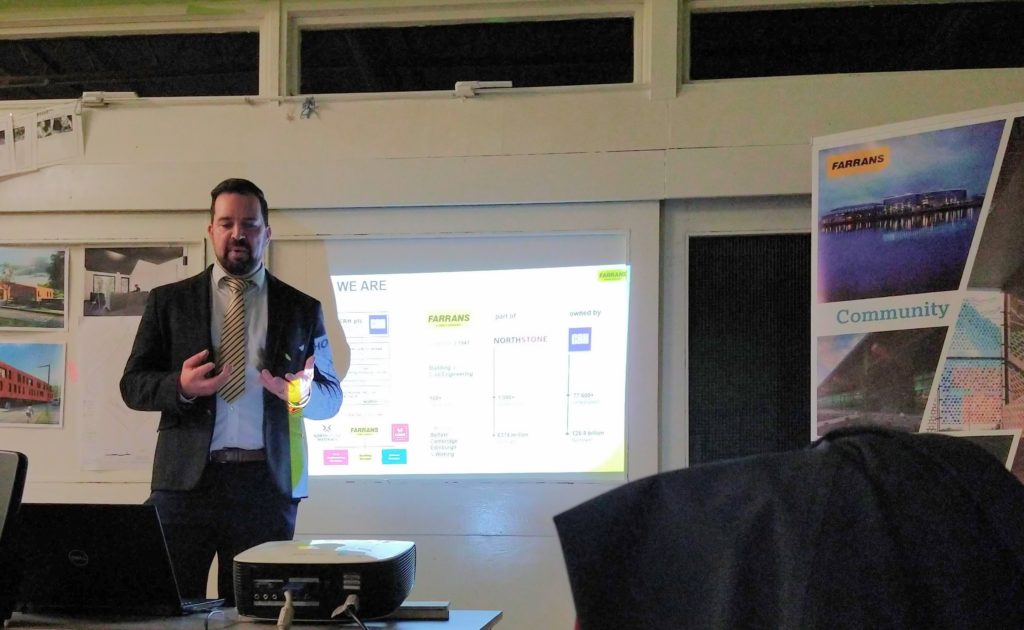 The construction project is due to run from March 2020 until March 2021. Farrans should be on site very soon, to improve the appearance of the hoarding. The hoarding will later be rebuilt to match the boundary of the construction site before construction begins.
During construction, a temporary shop will be opened between Ducavel House and Palace Road. This will open around the end of March and it is hoped that there will be continuity of service during the move.
Farrans made it clear that yesterday's meeting was just the start of their engagement with the local community. They will be working with PRERA and local schools during the works. There will also be many ways for individuals to get in touch with Farrans. These contact details will be posted on the site noticeboard. There will also be bimonthly newsletters delivered to the neighbourhood, including the whole of Palace Road Estate.