You may have noticed that works are underway in Palace Road Nature Garden. This work is being carried out by The Conservation Volunteers (TCV) and is funded by grants from the Western Riverside Environmental Fund and Lambeth Council. Thames Water and their contractor Barhale have also contributed by providing access to their toilets and canteen facilities.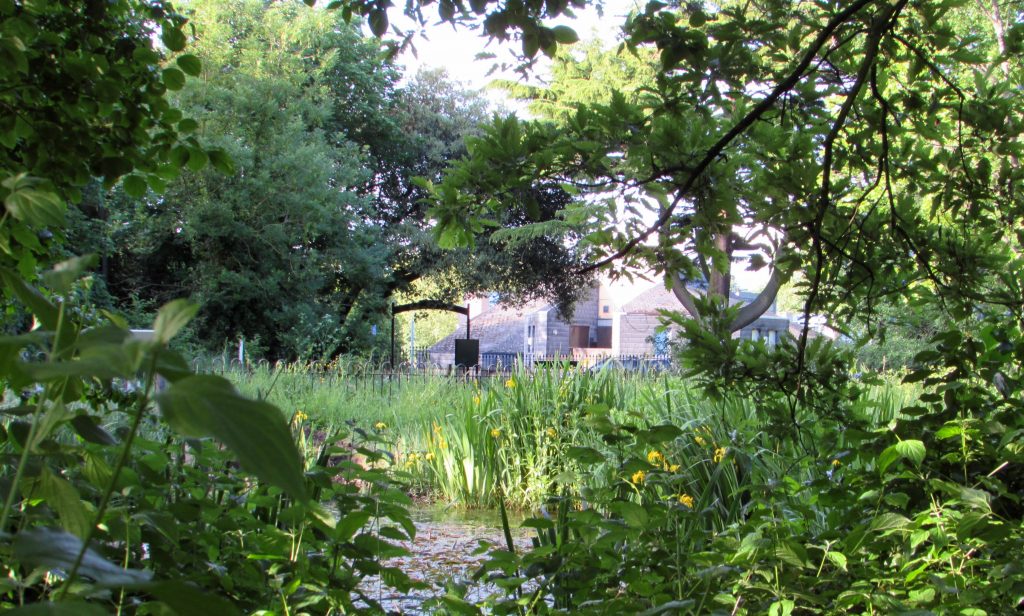 TCV are generally on site from 10am to 4pm and Tuesdays, Wednesday and Thursdays. They are happy to show people around and explain what they are doing. The work includes:
Clearing rubble from the house that once stood on the site.
Planting fruit trees and soft-fruit bushes.
Sowing a wildflower meadow.
Planting new trees, including birch and elm.
Restoring the second pond.
Landscaping the area in front of the mural to create a performance space.
Installation of a noticeboard, tool storage unit, wooden cabin and toilets.
The full project specification can be found here.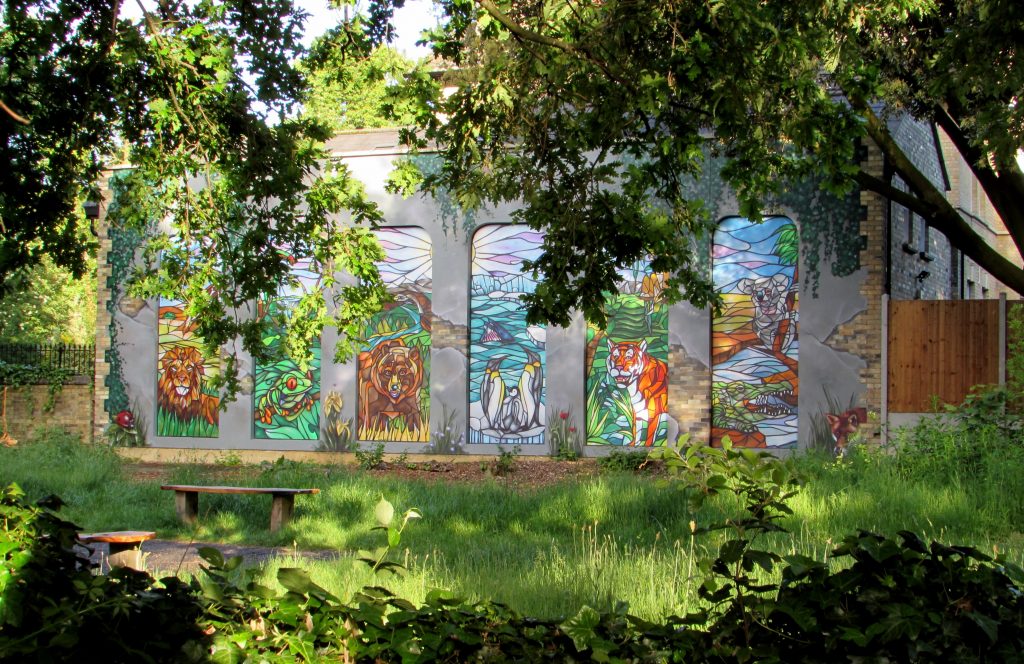 If you would like help with any of the work, email palacerdnaturegdn@hotmail.co.uk or phone 07947976505.
The project is due to be completed in May and there will be a launch event in June.