A meeting was held on Thursday to give residents an update about the progress of the major works. There were representatives from the council, Pellings, Engie, MPS and PRERA present. Here is a summary:
Baly House and Ducavel House
Covid-19: The contractors confirmed that the delay and subsequent extension in period that scaffolding was required will not increase costs. A reassuring update was given covering distancing, use of sanitiser, staggered breaks, regular cleaning of shared spaces, and strict management of contractors (two strikes and they're out) as well as all workers signing a compliance sheet and having daily temperature checks.
Asbestos: Found on window sofits in Baly and Ducavel will increase costs, residents will be informed shortly.
Doors: Replacement doors were being considered, but there is a substantial shortage of the right doors accross Lambeth, so it looks like this will be removed from the scope of the works.
Balconies: It was confirmed that both the private and communal balconies will be renovated, with new glazing and replacement timbers.
Scaffolding: Expected to come down in September or October.
Access to properties: To replace windows, internal access is required. Residents will be asked if they accept this, given concerns about Covid-19. The contractors are putting in place Covid-19 safety plans for access. Any refusal will be respected, but will delay the programme.
Communication: A newsletter is being created and the Resident Liaison Officer will ring all residents where access is needed. The newsletter will include information about the process for ensuring Covid-19 safety concerns are addressed.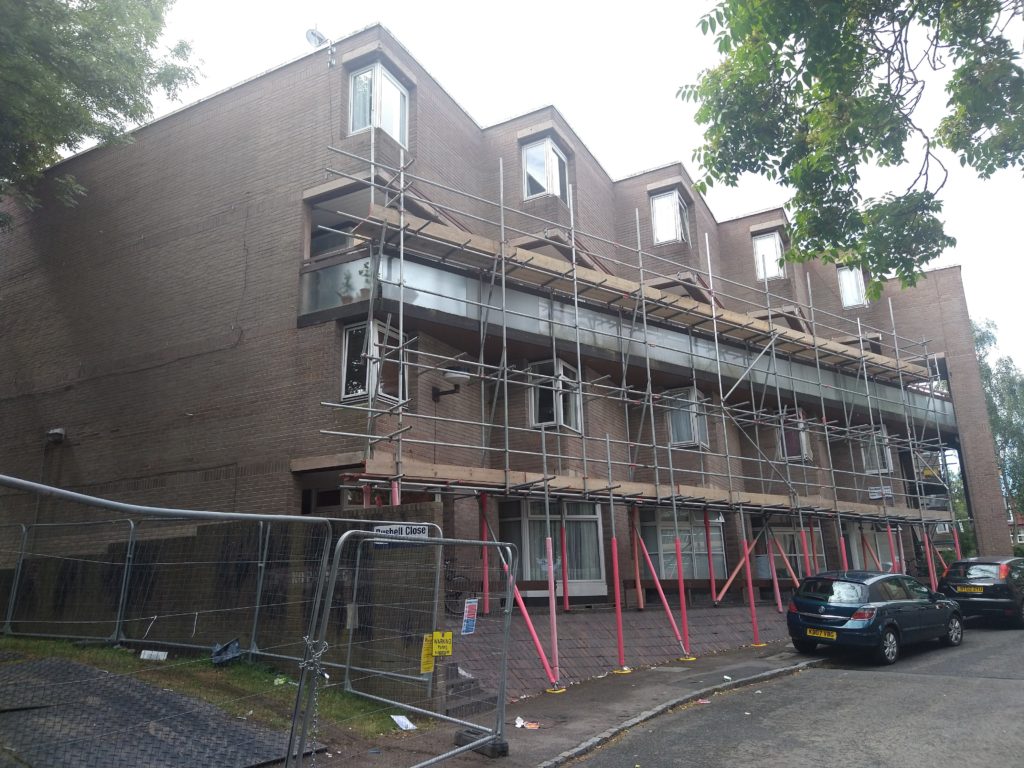 Bushell Close
Boiler room: New boiler has been installed but not piped up at the moment, so we are still running on the temporary boiler. Within the boiler room they are around 10% complete on the pipework.
Hot Water Issues: It's believed the issues with hot water were due to the changeover to the temporary boiler. This changeover was done without notifying residents. This should not have happened and will not happen again.
In-flat system upgrade: The in-flat heating systems upgrades could require up to a week of work in flats. At present the plan is to replace the main communal boiler and distribution pipework to each of the flats. The contractors will then consider doing in-flat works once all of the external work is complete. If Covid-19 guidance has not changed by this time, they will hold off on in-flat work until safe to do so. However, they would not complete this work in the winter. If they could not complete, they would likely close the current scope of work and then enter into a new agreement for the internal works.
MPS scaffolding: The additional (green) scaffolding at the front of flats 6-8 is through responsive repairs and not related to the major works. Lambeth have now told responsive repairs that anything additional on-site must be notified
Water main replacement
This has mostly been completed, but completion is being prevented by the scaffolding on Baly and Ducavel Houses. Contractors will return when the scaffolding has gone.