Many thanks to the Open Orchard Project who visited the estate last week to help care for our young fruit trees. They will be back again on Saturday 22nd February to help plant more fruit trees on the estate. Do join us for this community planting event.
A little bit of history
Where Palace Road Estate is now, there used to be large detached houses with their own gardens. Some of the trees on the estate, including pear, plum and cherry trees are from these former gardens. Over the years, the fruit trees have become rather old and tall and the fruit is difficult to reach.
Caring for our young fruit trees
In early 2014, volunteers worked with Open Orchard to plant 10 new fruit trees across the estate. Robert and Thomas from Open Orchard visited the estate last week (and back in November) to help care for these young fruit trees.
Last week, they worked with a couple of residents to:
prune the trees to improve their shape and encourage healthy growth
remove grass from around the trees to reduce competition for water and nutrients
add leaves to suppress weeds and help to enrich the soil
re-secure the protective cages
move a young cherry tree which was in the way of the children's slide to a better location nearby.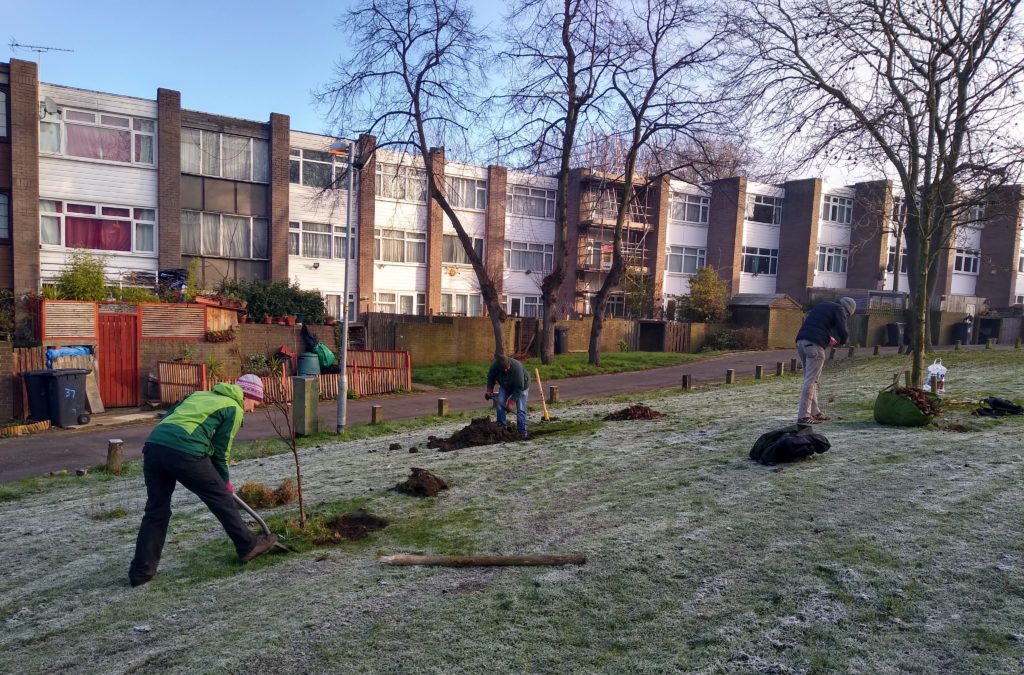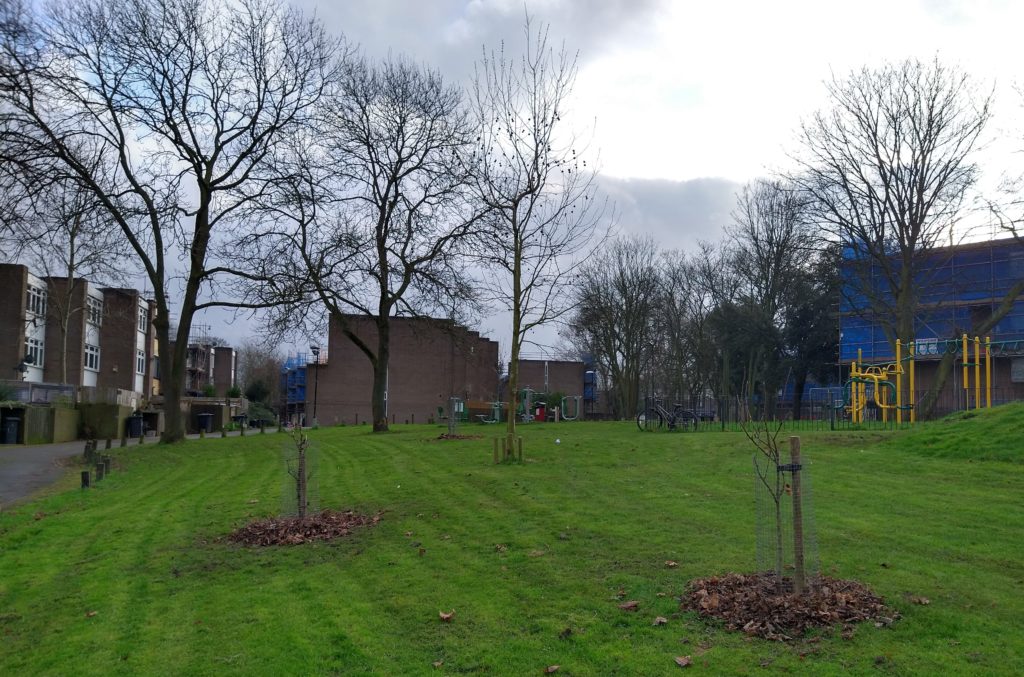 Planting more fruit trees and getting involved
Open Orchard and PRERA are working together to plant more fruit trees on the estate. Do join us on Saturday 22nd February 2020 to help with the planting. More details about the event will be available shortly on this blog and on posters on the estate noticeboards.
By planting fruit trees on the estate, and looking after them, we'll have a source of locally grown fresh fruit for many years to come. Trees also bring a range of environmental benefits – we'll cover these in a future blog post. After the trees have been planted, the main thing we'll need to do is to keep them well watered. In due course, the trees will also need the type of care outlined above. If you're interested in helping to look after the fruit trees on the estate, do let us know. Training can be arranged.