Lambeth Council and the construction contractor held an question and answer session on the estate yesterday, so residents could pop along, view the building plans and ask any questions they had.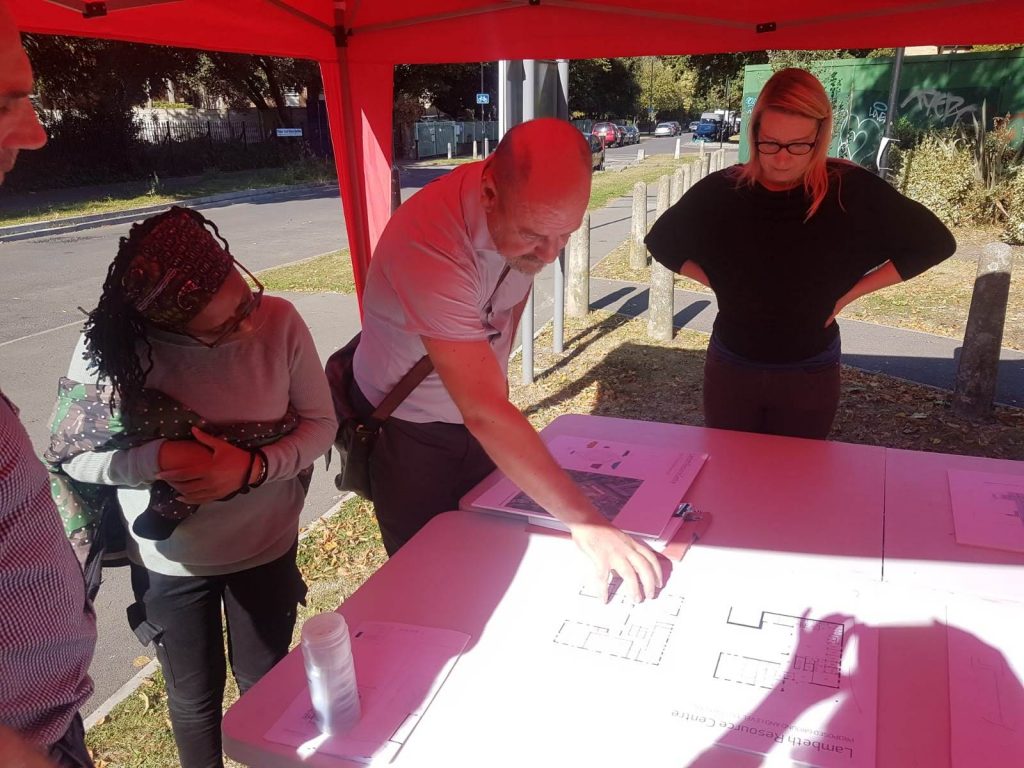 The event was attended by residents and members of the Palace Road Estate Residents' Association. Lots of useful information was talked through, questions answered and there were also discussions about the location of the temporary shop. The current shop will close as it will become part of the site boundary during construction works, however a temporary shop will be installed beside the site on Palace Road.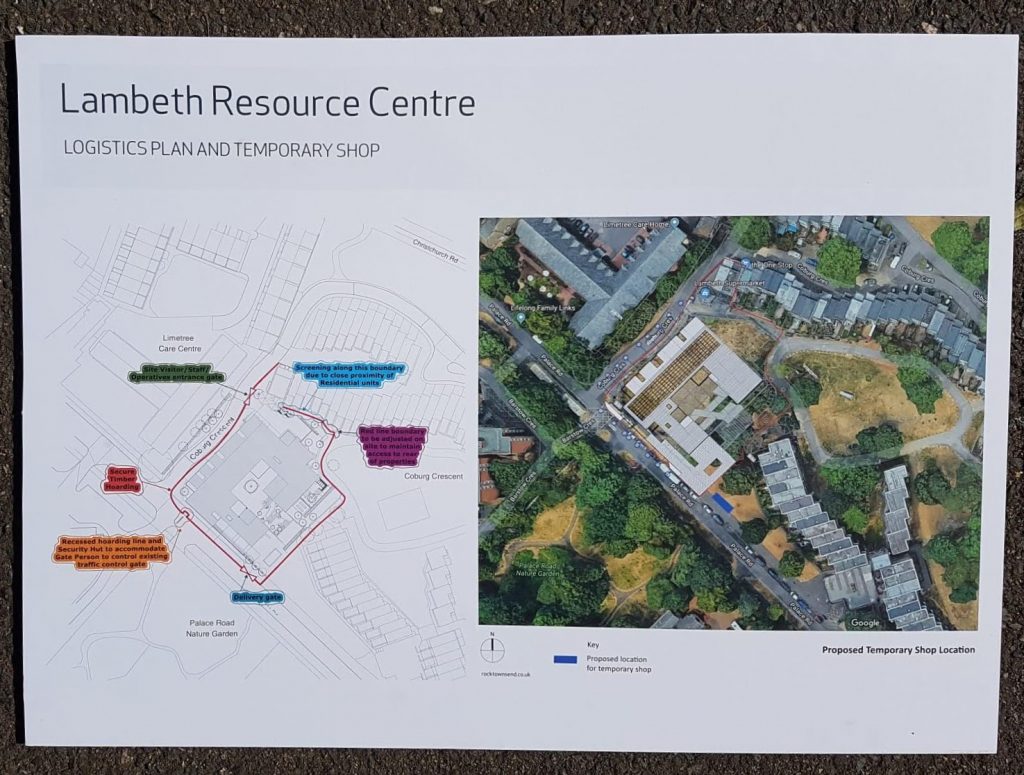 Concerns about construction noise, contractor parking and the duration of the project were answered by staff representing the contractor and Lambeth Council.  The contractor will have an open door policy during the construction works as well as issuing regular newsletters to keep residents updated on the works.
It is anticipated that the construction works will start in late Autumn and take approximately one year to complete. The finished building will bring a new energy to that end of the estate after years of being an empty space, as it will contain a shop and cafe for residents to use.