The wall and railings at the pedestrian entrance to the estate on Christchurch Road were badly damaged 6 months ago (early December 2019). This was due to a lorry crashing into them.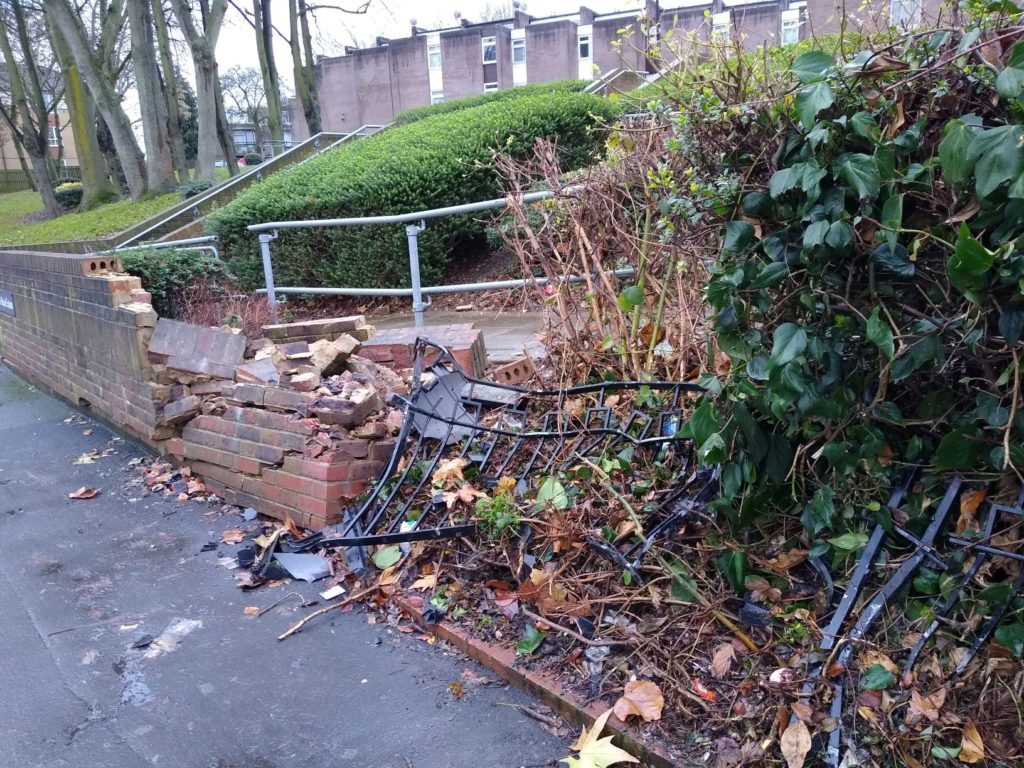 The Neighbourhood Housing Officer for the estate provided the following update this week:
"The repairs team have informed us that the works are authorised and are on issued status. The target date is 19th August 2020.
"All the information relating to the driver was passed over to our claims department, which are dealing with the driver's insurance company."