Last spring residents brightened up Palace Road Estate by planting flowers, with support from Urban Growth.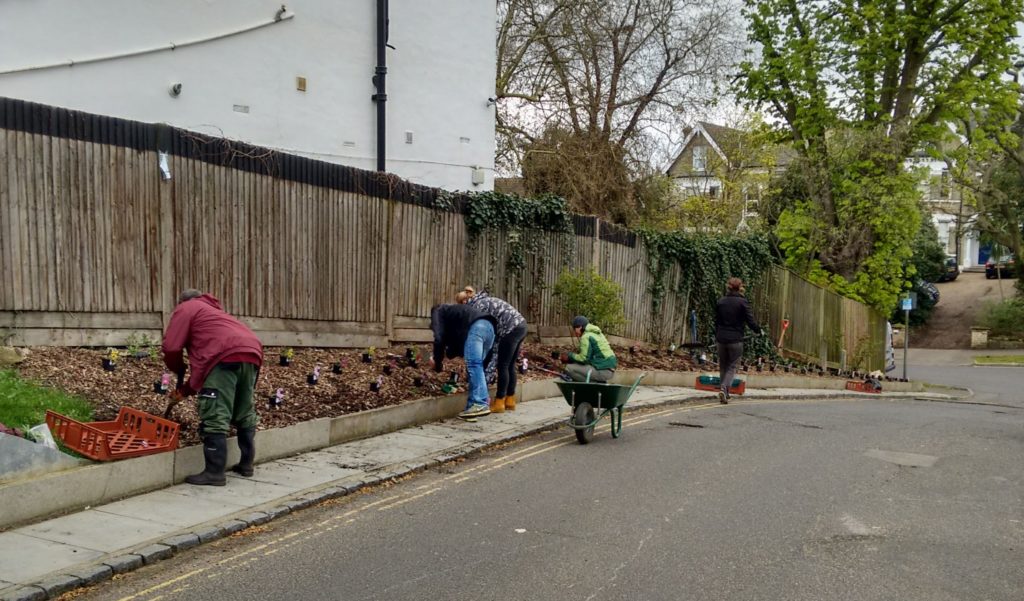 The geraniums which we planted in the long bed at the entrance to Coburg Crescent, near Despard House, had been doing particularly well. There has been a fine display of green foliage and pink flowers this spring and summer.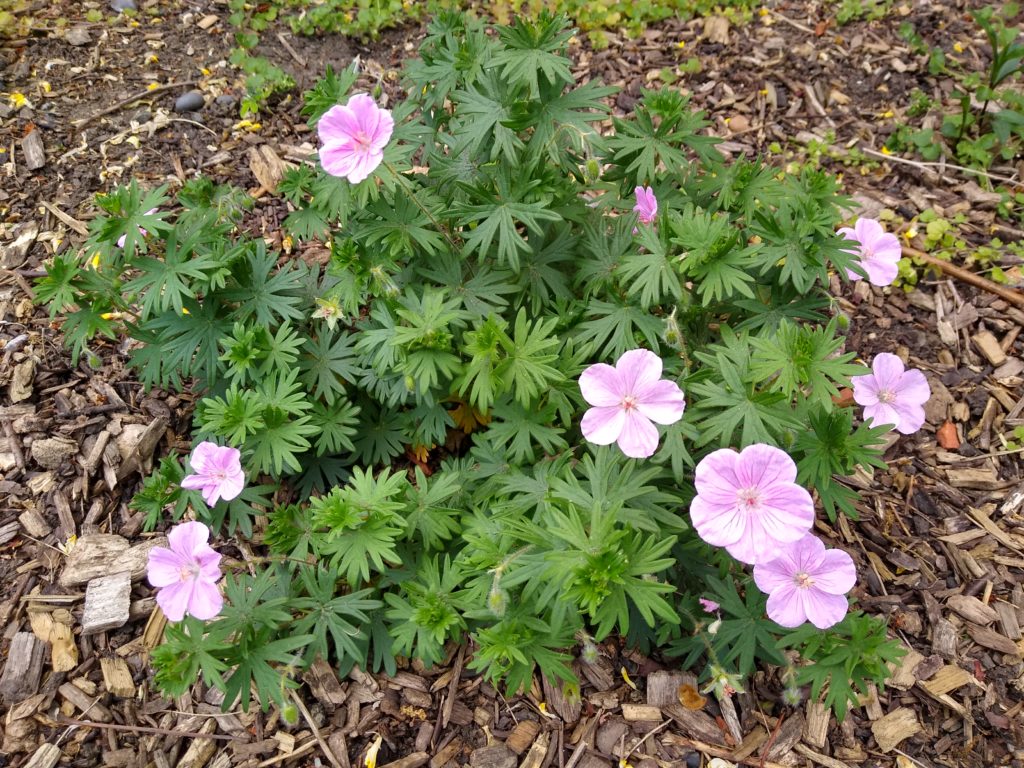 In early August the geraniums in this bed lost their leaves and flowers and their stems were damaged.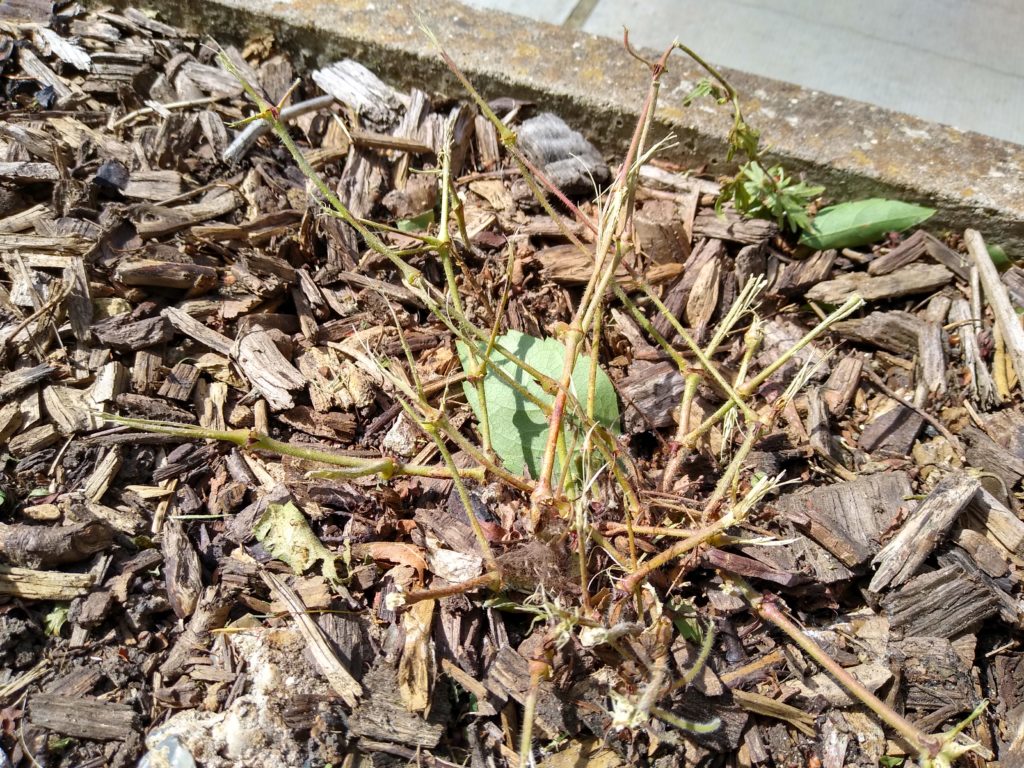 The geraniums along the length of the bed were damaged in this way. The photos below from early July and early August are "before" and "after" images. In the "before" photo, geranium foliage can be seen along the length of the front of the bed; this was still present at the beginning of August. In the "after" photo, the geranium foliage along the front of the bed has disappeared.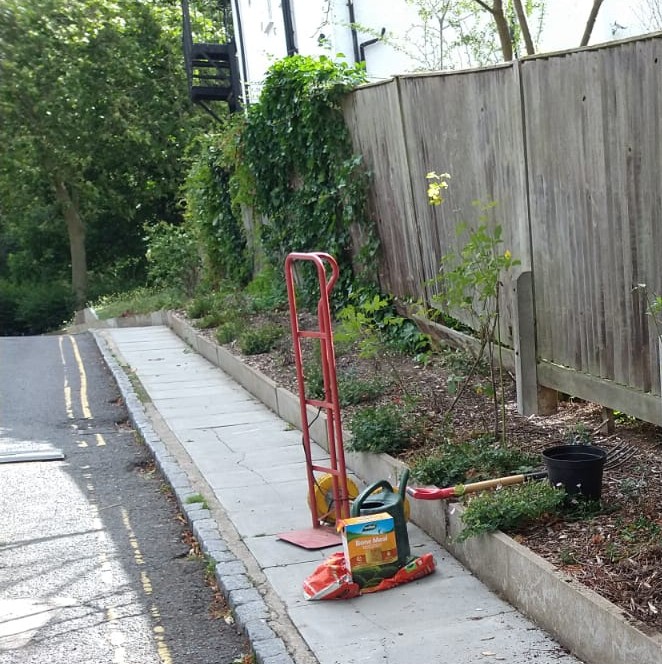 The damage occurred on Monday 3 or Tuesday 4 August. A member of the Estate's gardening group spotted the damage on the Tuesday afternoon. Pinnacle – the council's grounds maintenance contractors – had been on the estate on the Monday to mow and strim.
Pieces of geranium foliage had been left lying in the bed. These demonstrate that the plants had still been in leaf when they were damaged.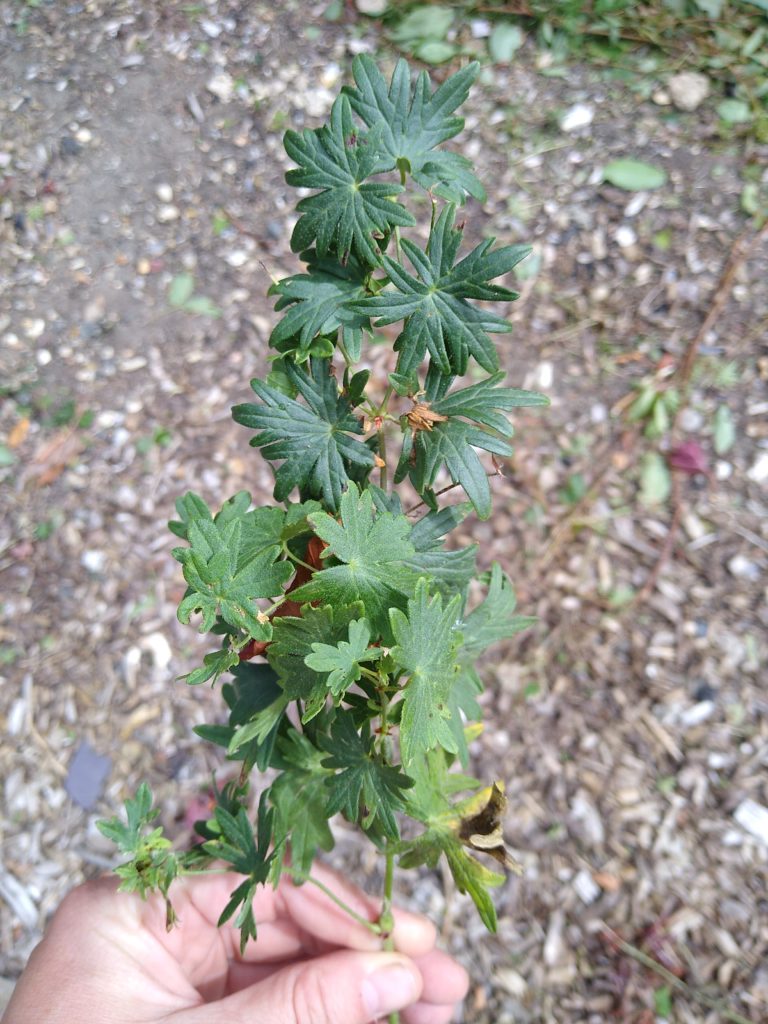 The gardening group co-ordinator has sent a complaint to Lambeth Council asking for an apology for the damage and replacement of the damaged plants. She has also asked for assurance that the council and their contractors will not damage other planting performed by residents. An update will be provided on this blog once a full response has been received.